Our recent Chicago meet-up with fellow bloggers Chris Loves Julia, Yellow Brick Home, and Making It Lovely left us with lots of feels (and very full stomachs). But it was seeing one of their homes in person that completely changed our minds about a "design rule" we had proclaimed for our own home (on this very podcast, no less). We're also sharing what surprised us most about the final phase of getting our duplex ready to rent. Plus the results of Sherry's latest staging assignment and a dynamic decor alternative to just hanging another picture frame.
You can download this episode from Apple Podcasts, Google Podcasts, Stitcher, TuneIn Radio, and  – or listen to it below! Note: If you're reading in a feed reader, you may have to click through to the post to see the player.
What's New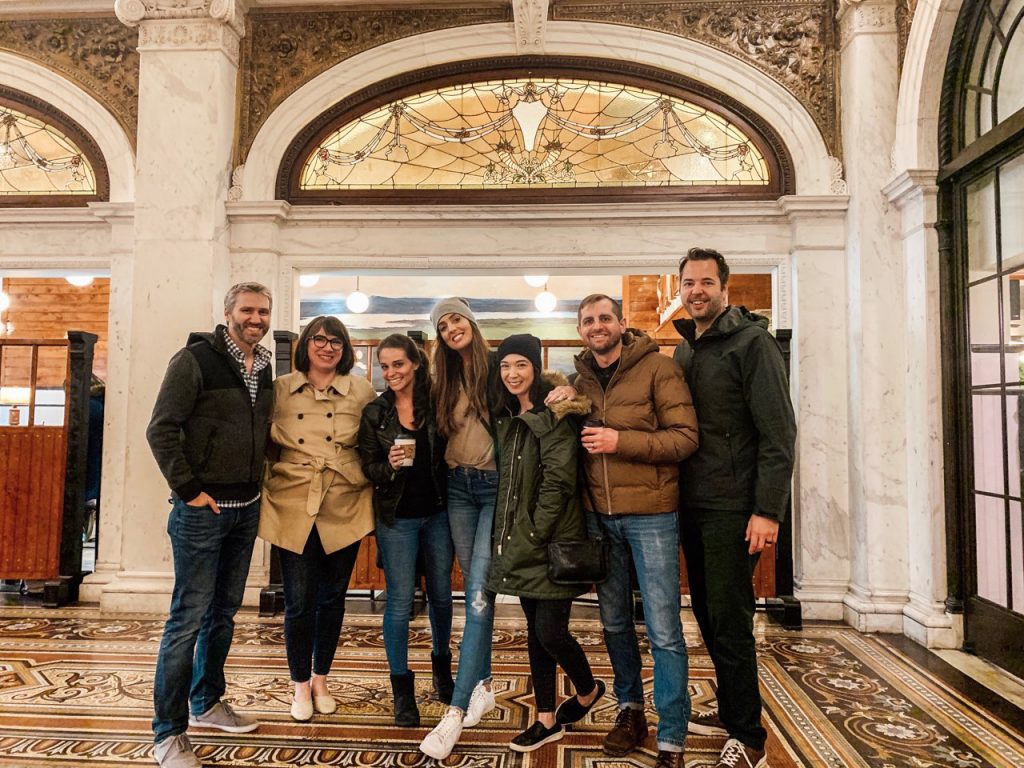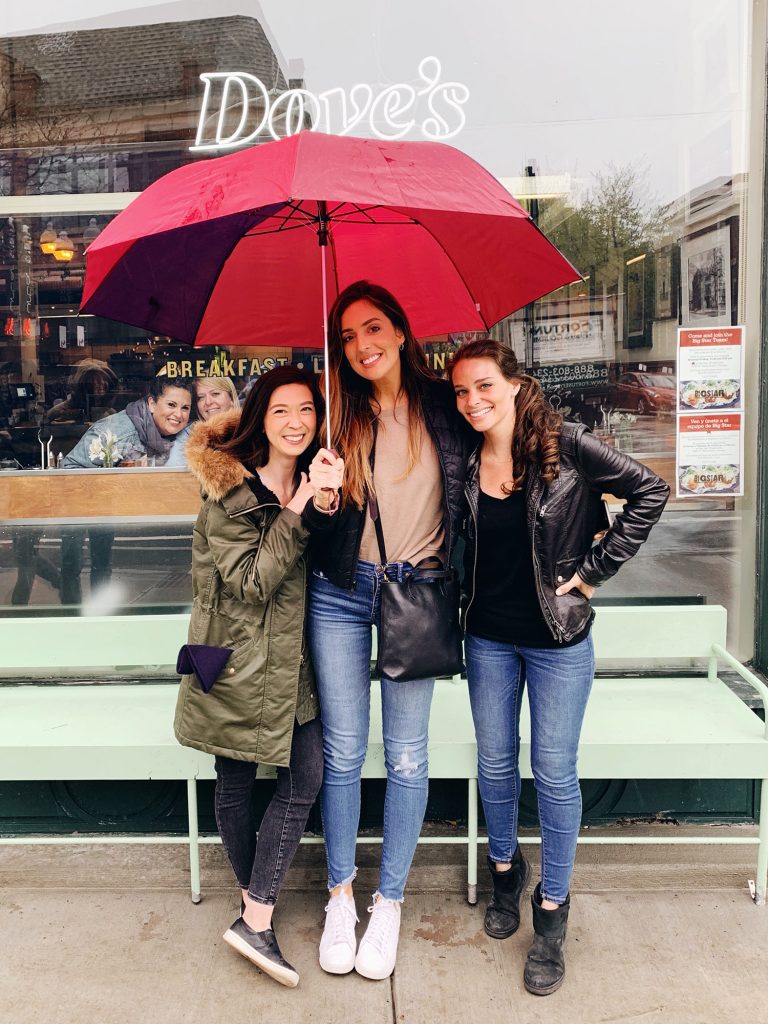 Update
Finishing The Duplex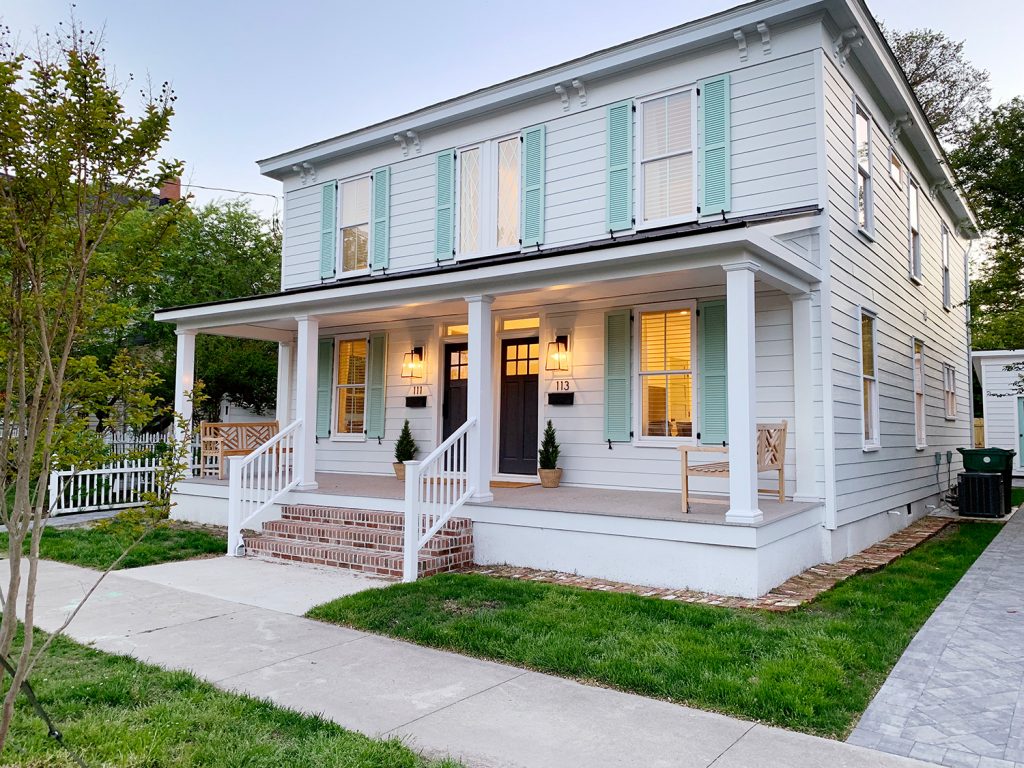 The calendar below shows the days (marked in red) where we were in Cape Charles working on the duplex over the last four months. It was 16 separate trips – each involving a 5-6 hour round-trip drive (all done in the same day wherever you see a single day that's red). Looking at it this way really emphasizes how the furnishing phase – which Sherry guessed might take "three long weekends to finish" – ended up being a lot more involved than we thought.

Here's an idea of what many of those early trips looked like. Just lots of unpacking & furniture assembly (and making long lists of what else we'd need for the next trip).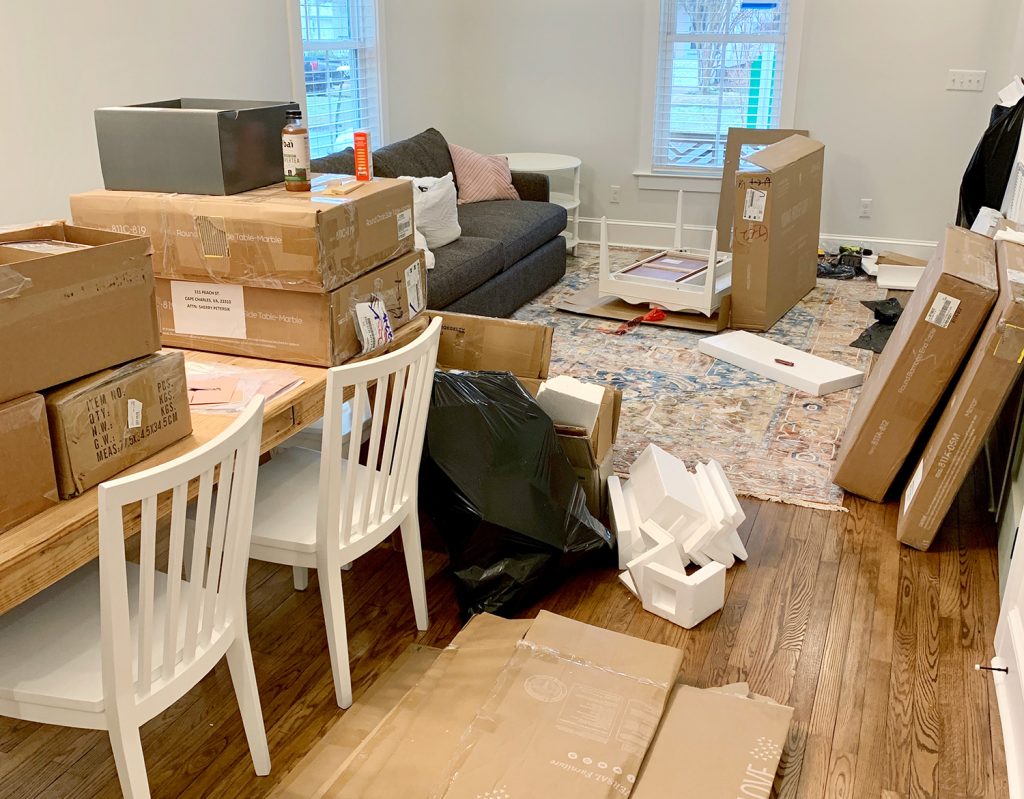 In the end, it took longer than we expected, but it feels really, really, REALLY good to be so close to the finish line (still needs to stock some more things in the kitchens, plus a few little outdoor projects – but it's safe to say that we're 98% done with this almost-two-year project).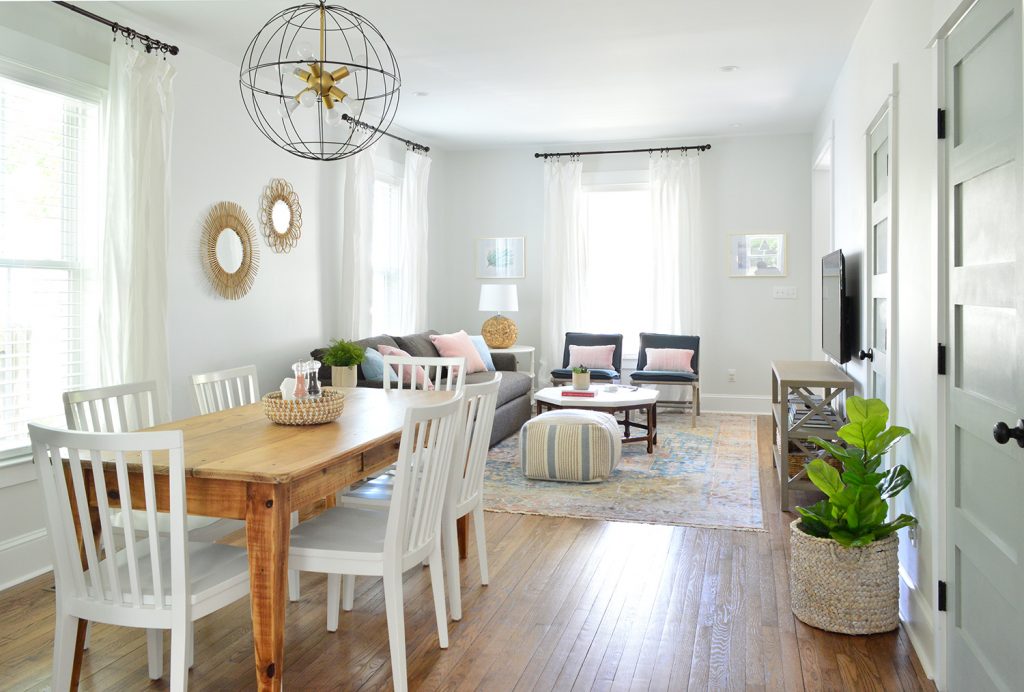 We plan to release off-season dates for this fall (which won't require a week-long stay) later this summer. And we'll open reservations for the summer season of 2020 after this summer is completed. So there are more dates to come, we're just taking things one season at a time for now.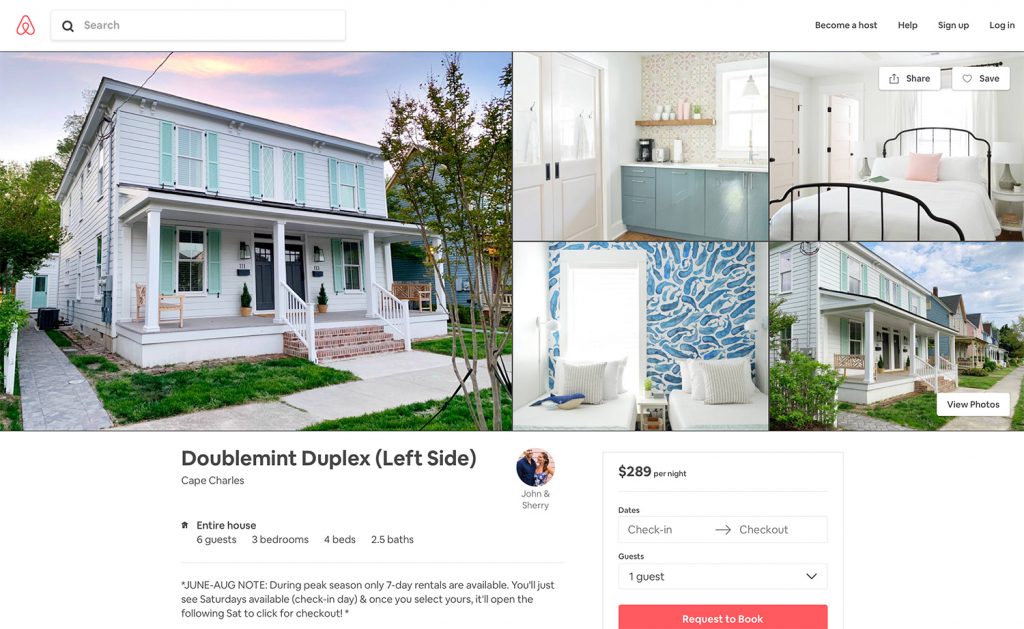 We're Digging
You can see another mobile that we hung – this time in the beach house's middle bedroom below. This one's from Target, but is also no longer available.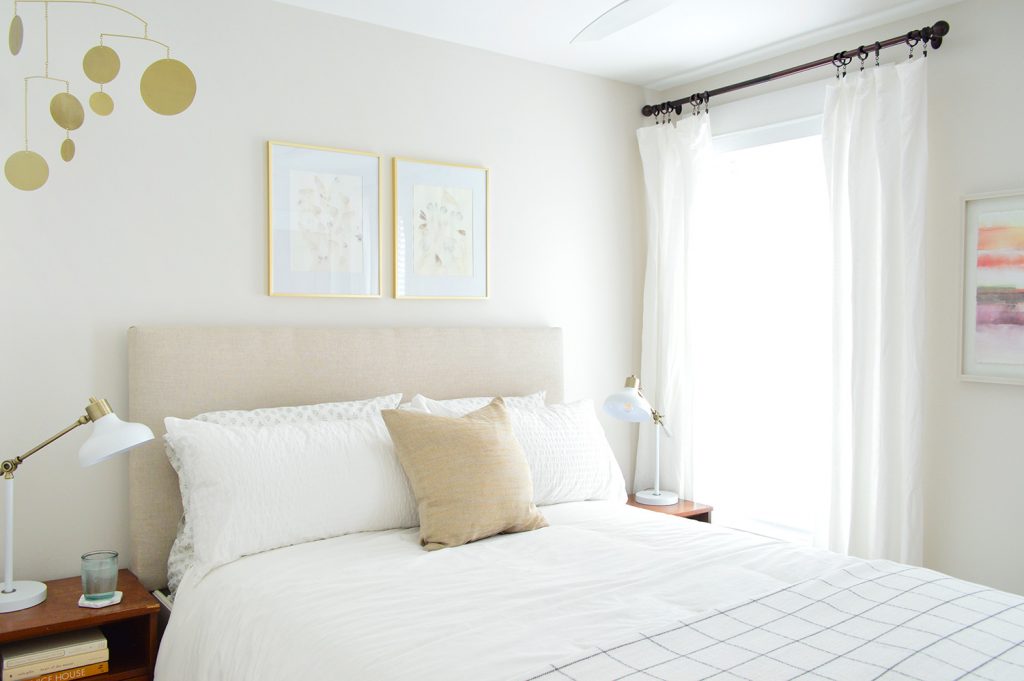 Also, now on to our very important survey…
If you're looking for something we've dug in a past episode, but don't remember which show notes to click into, here's a master list of everything we've been digging from all of our past episodes. You can also see all the books we've recommended on our  page.
And lastly, a big thank you to Rothy's for sponsoring this episode. Check them out at Rothys.com where you get free shipping and returns on every order!
Thanks for listening, guys!
*This post contains affiliate links*
The post #141: When You See Another Blogger's Home In Person… appeared first on Young House Love.
This content was originally published here.